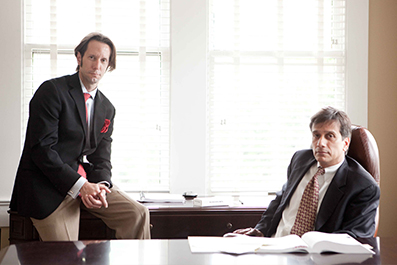 Underlining once again their reputation for innovation and real-world problem solving, Davidson & Co have joined forces with leading English barristers and first-class Mauritian lawyers to create a new type of law firm, THOMAS MORE INTERNATIONAL
TMI offers a comprehensive range of services, from advice in contentious or transactional matters to representation in arbitrations and the courts. Between them, TMI's team of lawyers have decades of experience in international commercial practice, litigation and arbitration at the highest levels and are equipped to deal with almost any kind of dispute. In the past, members of the team have advised some of the world's largest companies as well as some of the highest net-worth individuals and a number of governments, including the Government of Mauritius. TMI also has a panel of arbitrators who regularly sit in commercial disputes around the world.
Mauritius is a beautiful and diverse nation, with a thriving legal system that combines elements of the French Civil Code, the common law of England and Wales, and laws passed by the Mauritian Parliament. Increasingly, companies and individuals are choosing to establish themselves in Mauritius because of the excellent opportunities it offers for investment and trade. The Mauritian financial and construction sectors have enjoyed unprecedented growth in recent years and successive governments have demonstrated their support for international business and investment by providing significant tax incentives. Mauritius's geographic location and its economic and political stability make it the ideal place from which to conduct business and investment in Africa, the Middle-East and Asia.
However, navigating Mauritius's complex legal system is time-consuming and difficult and can involve significant costs and risks for those unfamiliar with the challenges it brings. Organisations and individuals seeking to carry out business in Mauritius must be confident not only that the advice they receive meets the highest global standards but also that it is based on a comprehensive understanding of both the local legal framework and the international backdrop. Consequently, the TMI team includes not only first-class international lawyers but also Mauritian solicitors and barristers. TMI's lawyers have appeared in numerous cases in the Privy Council of the United Kingdom, the highest appeal court for Mauritian disputes.
Because of this experience, TMI offers clients something they cannot get from other firms: an international standard of legal services with an unrivalled understanding of Mauritian legal, political and cultural spheres at all levels. As a result, TMI's clients can be confident that they will receive easily comprehensible, commercially sound, dependable advice and representation, regardless of the law and practice involved.
For more information about TMI's services please visit our website at www.tmi-law.com
or contact
Mark Rowlands
Tel. (+230) 464 0854
E-mail mrowlands@tmi-law.com