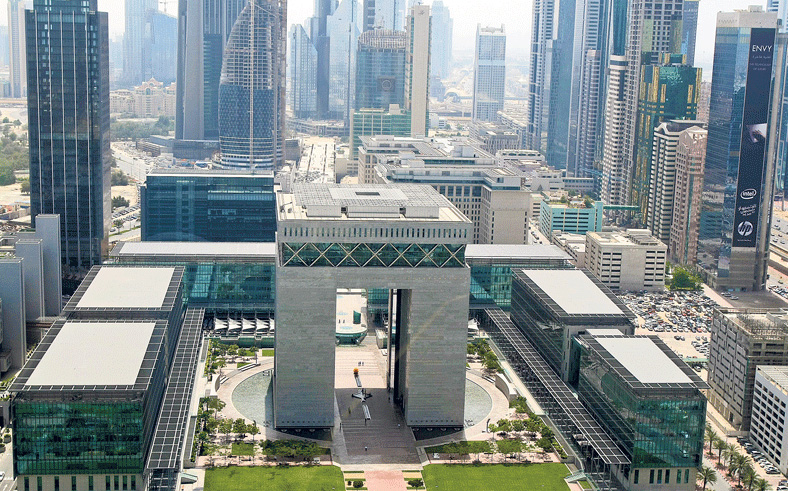 The Continued Growth of the DIFC
Abu Dhabi Judicial Department ("ADJD") and the Dubai International Financial Centre ("DIFC") Courts  
On the 30th of April 2017, the DIFC announced the execution of a Memorandum of Understanding ("MoU") with the ADJD concerning legal cooperation between the two parties in light of enhancing the judicial efficiency in the UAE.
The parties are yet to release more information about the MoU and their mutual goals, however the main objective of the MoU is for both parties to work in partnership in overcoming potential legal obstacles in the UAE. The MoU identifies eight specific fields of corporation between the parties with a view of adding to the list.
Below are examples of some of the areas of corporation outlined in the MoU:
Exchanging expertise in the field of e-services and information technology with the aim of improving the efficiency of the judicial system (such as in e-management of claims and judicial e-announcements) and improving access to information of the courtrooms for judges and litigants (recording the hearing minutes electronically).
Exchanging opinions on the applicable fees for civil and commercial cases of dual jurisdiction in accordance with all applicable laws & regulations.
Facilitation of the procedures of judicial cooperation, particularly in terms of judgment enforcement in accordance with all applicable laws & regulations.
Exchanging information and opinions on judicial supervision and best internationally adopted practices.
This MoU is moving towards creating a strong relationship between the parties but also a platform for further growth and cooperation in the future. The MoU also suggests that states in the UAE are working together towards raising the DIFC's status within the region and also the UAE as a global financial hub.
Dubai Department of Economic Development ("Dubai Economy") and the DIFC
In 2010, the Dubai Economy and the DIFC signed an agreement with a view of unifying licensing procedures in the DIFC and Dubai mainland.
More recently, on the 1st of May, the DIFC have announced signing an MoU with the Dubai Economy in accordance with which the Dubai Economy would provide companies registered in the DIFC with licenses to operate in Dubai mainland. This is increasingly beneficial for businesses in the DIFC wishing to branch out as this development would enable them to contract with third parties and attract new customers or clients in Dubai mainland.
The parties have in line with this new plan, concluded to set up a data room which would enable both parties to exchange data and information efficiently.  Such flexibility within the system is likely to improve transparency and increase consumer protection.
This decision is also likely to further the diversity of services available to third parties and businesses established in Dubai mainland whilst creating some friendly competition between the companies operating in Dubai mainland and those migrating from the DIFC.
Overall, this move towards simplifying the rules and regulations will create a business friendly environment for investors in the DIFC and is a stepping stone to developing a unified business environment for foreigners in the UAE.