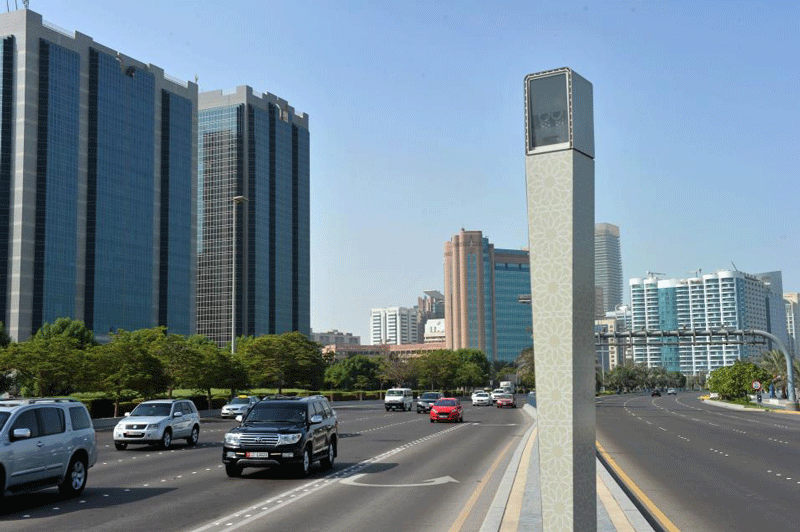 New UAE Traffic Laws – What You Need to Know
Amended traffic laws for the UAE were announced on 21st March following four years of intensive research and studies, with the main aim to reduce road traffic deaths from the current figure of 6 in 100,000 to 3 in100,000 in line with the UAE Vision 2021.
The move is welcomed by advocates of road safety in making UAE's roads safer for everyone, and is aligned with the UAE Strategic Traffic Plan. 2016 saw a 7.4% increase in the number of road accident fatalities with 725 deaths recorded in comparison to the previous year, when the fatality figure was 675.
Major General Mohammed Saif Al Zafeen, Head of the Traffic Prosecution Council and Assistant Commander in Chief of Dubai Police Operations stated that the new federal traffic laws would come into effect on 1st July 2017. As well as the law amendments, new and amended fines for traffic violations will also be introduced in a further effort to deter UAE drivers from breaking the law.
The New Traffic Laws and Fines
Mandatory seat belts for all passengers
All passengers travelling in a vehicle, including those in the rear seats, must wear a seat belt. The law follows on from European studies into seat belt wear in prevention of road accident deaths and injuries, where more stringent seat belt rules have resulted in a considerable reduction in road accident fatalities.
A fine of AED 400 will be issued per passenger found not to be wearing a seat belt.
Children in vehicles
The amendment means that only children over the age of 10 may travel in the front passenger seat, and must be at least 145 cm tall.
Child safety seats are now mandatory for children under the age of four – violation of this rule means a fine of AED 400 and four black points on the driver's licence.
Amended speeding and reckless driving rules
In an effort to curb speeding and reckless driving offences, fines, issuing of black points and confiscation measures have been updated as part of a zero-tolerance stance on these violations.
Being caught speeding at 60 Km/H or over the stated speed limit will incur a hefty AED 2,000 fine, 12 black points, and the car impounded for 30 days. The worst speeding violations will see AED 3,000 fines issued, and the vehicle confiscated for three months.
Recreational vehicles such as quad bikes are not allowed on public highways and residential areas, anybody violating this rule will be slapped with AED 3,000 in fines and confiscation of the vehicle for a month.
Additionally, driving a vehicle without number plates will cost the driver dearly with a fine and 24 black points on their licence.
New radar to detect driving violations
Earlier in March, Dubai Police Traffic Department launched a new radar device to track drivers who do not adhere to mandatory routes on Dubai's roads. It's an innovative solution to catch drivers who ignore the rules and endanger other drivers and pedestrians on the emirate's streets. The device is able to capture images up to 1,000 m in both directions, tracking cars as they move from side to main streets.
In addition to the amended traffic rules and fines, the Federal Traffic Council is due to discuss the introduction of community service for drivers committing more severe, dangerous driving offences such as excessive speeding and recklessness.