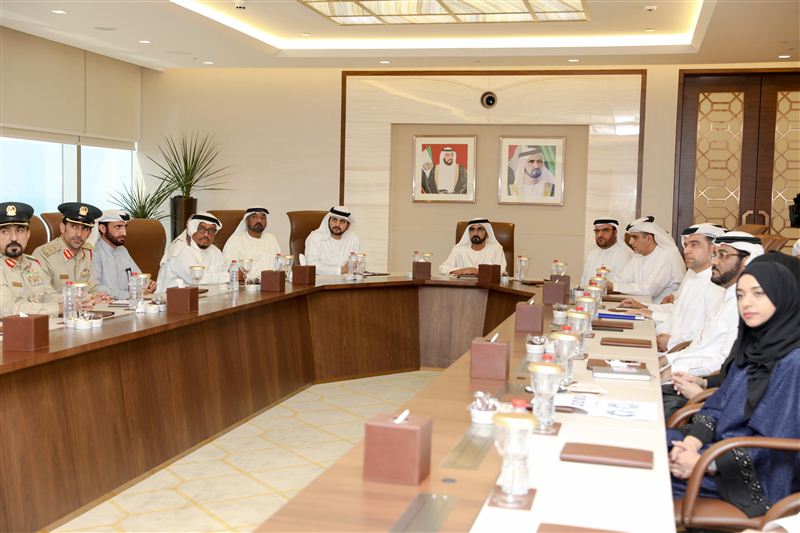 Dubai's New 'One Day Court' to Cut Litigation Time by 60%
Dubai's new 'One Day Court' – also known as 'One Day Misdemeanor Court', initiative was officially rolled out on 8 March 2017 with the aim ensuring swifter justice in the legal process for at least 21 types of minor offences – such as cheque disputes, alcohol related offences, residency and traffic cases.
The new court initiative was approved by His Highness Sheikh Mohammad Bin Rashid Al Maktoum, Vice-President and Prime Minister of the UAE, and Ruler of Dubai, as part of Penal Order Law No. 1 of 2017 on 7 March 2017, and extends across all Dubai police stations.
Reducing litigation waiting time by 60%
One of the main disadvantages with the current judicial process in Dubai is the lengthy waiting period for scheduling of court dates, and for the supporting investigation to take place. The initiative aims to combat waiting periods and subsequent costs associated with those detained for minor offences, and will serve to streamline the litigation process in a city with an ever-expanding population and lodging of criminal cases to go with it.
Based on a pilot of the 'One Day Misdemeanor Court' initiative in 2015, trialed with the General Directorate of Residency & Foreigners' Affairs; the Traffic Department; and Al Muraqqabat police station, it is predicted that waiting times for minor offenses will be reduced by 60%.
Fast-tracking verdicts
Onsite Public Prosecution and courts set-up at police stations will simplify the process for individuals with a two-phase verdict process delivered within 24-hours. This provides scope for many petty cases to be directly handled and settled by the Public Prosecution by way of a 'punitive order', without the requirement for court involvement. More minor crimes may be settled with the issuance of fines, without impacting the integrity of the law.
Examples of legal cases facilitated:
General Directorate of Residency & Foreigners' Affairs
• Illegal entry and residence in UAE
• Returning to UAE after deportation
• Working after labour ban issue
Dubai Police:
• Possession and consumption of alcohol
• Signing cheques without sufficient funds
• Failure to meet due payments
Dubai Traffic Prosecution:
• Drink driving
• Driving without a valid license
• Involvement in traffic accidents resulting in injury
The 'One Day Court' initiative will seek to benefit much of the Emirate's community, especially expatriates who find themselves involved in minor offenses, where uncertainty in the legal processes and timings can create a more stressful situation. The increased efficiency of these types of cases may provide more reassurance and clarity for individuals who have found themselves in these circumstances.
Davidson and Co has extensive experience in litigation and dispute resolution, and our lawyers and legal consultants are equipped to advise and support on a broad range of legal matters including those outlined in the 'One Day Court' initiative.
To get in touch, please call us on +971 4 343 8897 or simply click here to send us a message.