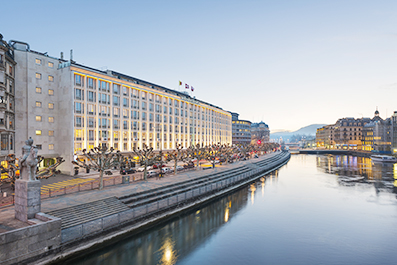 Davidson & Co Geneva Office
We are delighted to announce the opening of our new office in Geneva, Switzerland.
Professionals the world over face daily challenges in dealing with diverging cultures, systems, practices and languages, alongside the demands of modern business and as a firm Davidson & Co. are acutely aware of these challenges.
Davidson & Co was established in the UAE in 2008, at a time where the world started to feel the pressures and challenges thrown up by the global econimic crisis. Davidson & Co has, in any event, excelled in the areas of corporate and commercial law and dispute resulotion and now sits as one of the pre-eminent boutique commercial law firms the UAE. With many of our clients conducting business between the axis of two of the main financial centres of Switzerland and the UAE, Davidson & Co.'s burgeoning office network now allows a full service offering to those clients.
On 22 January 2012 the United Arab Emirates ratified the double tax treaty between Switzerland and the United Arab Emirates. A treaty which further strengthens the ties between two of the world's leading business hubs.
Davidson & Co. Geneva provides services to private clients, companies and institutions. Geneva prides itself on being a worldwide centre for diplomacy and for offering a neutral platform for the resolution of international disputes. Davidson & Co. has a renowned arbitration practice which now reaches across the Middle East and Central Europe.
The contact details of our new office are set out below:
Davidson & Co. Legal Consultants Sarl
Rue Henri Mussard 22
1208 Geneva
Switzerland
Tel +41 22 310 55 86
Mobile +41 78 893 56 46
Fax +41 22 310 55 87
Contact email hberhoune@davidson-legal.com