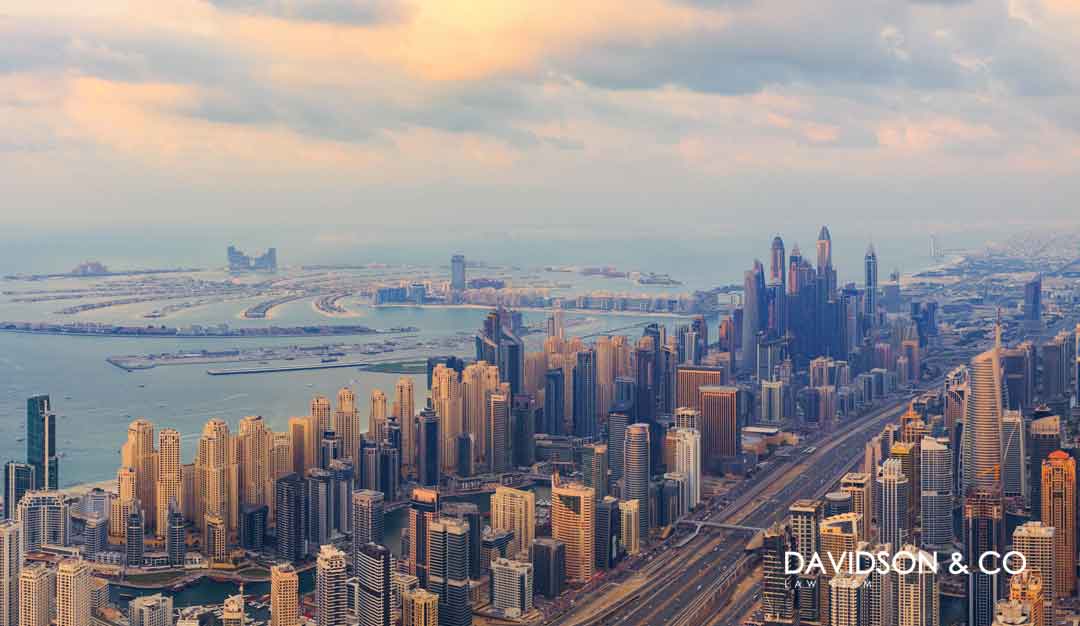 5 Year Property Residency Visas
Dubai had recently introduced a 5-year residency visa for expatriates over the age of 55. The applicant should have property in Dubai worth a minimum of AED 2 million and the property should be mortgage free.
For those under the age of 55 it is also possible to apply for a 5-year property visa with a requirement that the property in Dubai is worth a minimum of AED 5 million and the property should be mortgage free. These visas will also allow for sponsorship of their spouse and children.
This visa is renewable upon every 5 years. However, it is important to note that authorization and renewal of this visa is subject to the approval of the Federal Authority for Identity & Citizenship.
For more information about our capabilities and accolades, please visit http://www.davidsoncolaw.com  or contact Kate William on +971 343 8897 / kwilliams@davidsoncolaw.com
This article should not be treated nor relied upon as formal legal advice. Nor should it, in any circumstances, be treated as or regarded as being a binding legal opinion provided by Davidson & Co. It is intended to be used for informational purposes only. Any information provided has been prepared in line with what we understand to be current practice and such information is subject to change in accordance with the laws, rules, and regulations of the UAE. Please contact us for specific legal advice in relation to the subject matter of this article or if you wish to discuss your other legal requirements.