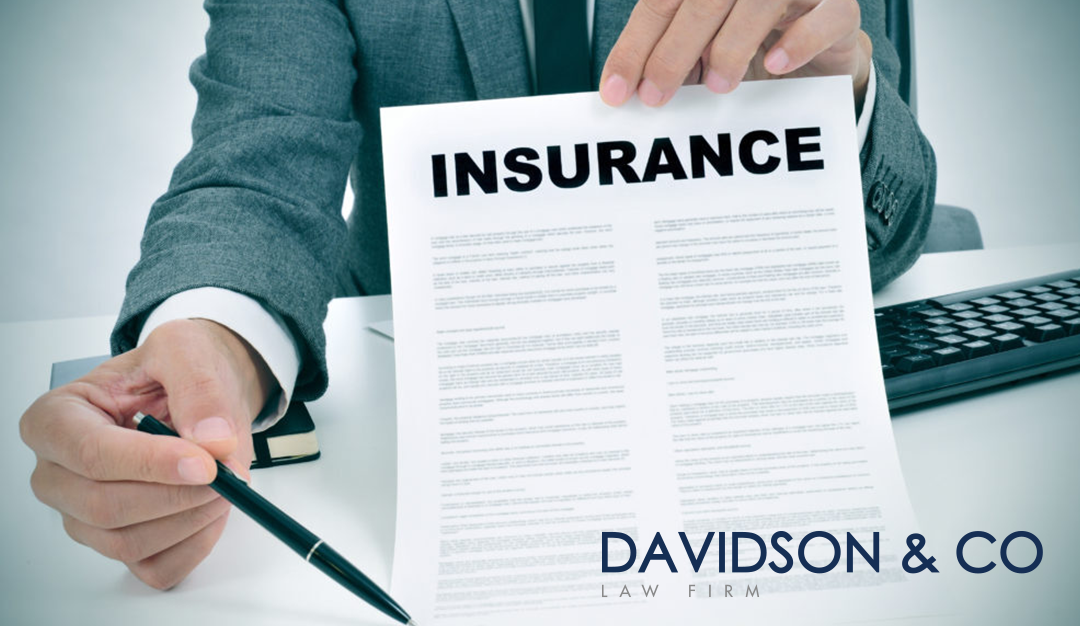 Business Interruption Insurance in the UAE
In September 2020, we published an article on whether businesses in the UAE could claim under their Business Interruption ('BI') insurance policies as a result of the losses sustained from government lockdowns and restrictions stemming from the COVID-19 outbreak. Click Here for our original article.
As a quick recap, a BI policy protects a business from losses when the business is unable to operate. For example, a fire that causes a restaurant to close for repairs would enable the restaurant to submit a claim to their insurer under its BI policy. On 15 September 2020, the High Court in London issued an important judgment on this topic. Among other things, the High Court's judgment held that certain prevention of access clauses provide BI cover and that the pandemic, as well as the government's lockdown and restrictions, were the cause of business interruption losses.
The case was permitted to 'leapfrog' to the UK Supreme Court which, on 15 January 2021, issued a complex and lengthy 112-page judgment dealing with many issues. The insurers appealed the ruling, however the UK Supreme Court dismissed those appeals, for different reasons from those of the High Court. Importantly, the UK Supreme Court ruled that cover may also be available for partial closure of premises in addition to full closure. Moreover, the judgment held that valid claims should not be reduced because the loss would have resulted in any event from the pandemic itself. The judgment therefore expanded the number of BI claims that can be brought forward in addition to increasing the pay-outs. This is a final judgment which can no longer be appealed and insurers are required to comply. Click Here for the full UK Supreme Court judgment.     
It is important to note this is an English court judgment that has no legal effect in the UAE. That said, we previously said that UAE businesses have a unique advantage in claiming for business interruption from their insurers for three main reasons. First, due to the nature of the insurance market in the UAE, BI policies in the UAE will have remarkably similar, if not identical, wording as those policies reviewed by the English courts. Second, insurance policies in the UAE are governed by UAE law and subject to the jurisdiction of the UAE courts. UAE insurance law and the UAE courts usually lean in favour of policyholders in circumstances of ambiguity found in policy wordings. Third, UAE businesses faced significantly more onerous lockdowns and restrictions than businesses in the UK, which included criminal liability. These restrictions were/are necessary for public health reasons and the UAE has done and continues to do a lot better in its COVID-19 response than many other countries. However, businesses, especially those in retail, hospitality and F&B, which the UAE is well known for, suffered and continue to suffer considerable interruption to their normal operations.
Since September 2020, we have represented countless clients, especially those in retail, hospitality and F&B, seeking cover under their BI policies. Whilst UAE law does not permit class action lawsuits on behalf of all policyholders (similar to the UK case), UAE businesses have an advantage which their UK counterparts do not – the UAE Insurance Authority ('IA').
The IA describes itself as being entrusted "to regulate and supervise the insurance sector in the United Arab Emirates in order to ensure the provision of a favourable climate for its development and promote the role of the insurance industry to indemnify persons, property and liabilities against risks to ultimately protect the national economy; accumulate and grow national savings and invest them to support the economic development in the UAE; encourage fair and effective competition; provide the best insurance services with appropriate coverage at affordable rates, and achieve job Emiratization in the UAE insurance market".
An extremely important factor of the IA is their Dispute Resolution Settlement Committee ('DRSC'). The DRSC has jurisdiction to hear and resolve any insurance dispute which it defines as "disputes arising from the complaints made by insureds, beneficiaries or affected stakeholders against the Insurer". The DRSC has broad discretion to review evidence, hold remote hearings by means such as videoconference or telephone in order to reduce the need for parties to attend in person, recommend settlement, and issue rulings on liability cover. The significant advantage of the DRSC is its commitment to prompt resolutions aimed at an amicable settlement between the parties without filing fees. This means that UAE policyholders are able to pursue their legal rights under their insurance policies in an expediated and lower cost manner.  
It is extremely important for businesses that have suffered interruption to their operations to obtain legal advice from expert insurance lawyers as a matter of priority as all insurance policies will have stringent notification requirements which could have an effect on a policyholders' ability to claim.
Please contact Raymond Kisswany on rkisswany@davidsoncolaw.com for further information and assistance.